Decks- Waterproofing / Decorative Coating
Pli-Dek™ Systems Inc. succeeds in manufacturing the most durable and cost effective way to waterproof plywood and concrete decks, balconies, walkways, and roof decks. In addition, Pli-Dek specializes in decorative concrete coatings as well as industrial/residential epoxy floor coatings.

The PLI-DEK™ waterproof deck system for plywood substrates has been ICC-ES evaluated since 1980. The system utilizes a 2.5 galvanized metal lath and a polyacrylic emulsion base coat, with a wide variety of finish options. All of the systems carry a One-Hour and Class A Fire Rating. When installed, the system is approximately 3/16 inch thick and less than 3 lbs. per square foot, therefore, alleviating additional framing expenses of typical One-Hour Fire Rated assemblies. The systems have been through extensive ATSM testing, as well as many years of applications in the field, therefore has proven its durability and quality. With proven years of success, low maintenance, and cost effectiveness the Pli-Dek™ System will continue to uphold your reputation as an industry leade
Tile & Asphalt Composition Shingles
Tile roofs endure some of nature's toughest elements, yet despite the harshest weather concrete and clay tile can withstand wind, hail, rain, earthquakes and fires. This resiliency enables the manufacturers to offer some of the longest warranties in the roofing industry. Hundreds of colors and color patterns are available. Styles range from flat to barrel-shaped tile, and either will change the appearance of a roof dramatically. Both concrete and clay tiles are made from naturally occurring materials that do not deplete precious natural resources making them environmentally friendly. Tile or slate roofing is installed by using a twisted/tie wire system or are nailed in place. Tile roofs weigh between 750 pounds to 1300 pounds per square (an area equal to 100 square feet) depending on the material and installation method. Slate roof typically weigh over 1100 pounds per square.

Asphalt shingles are currently the most popular type of residential roof material for a variety of reasons. They are the most inexpensive and relatively simple roof to install. Asphalt shingles come in a variety of colors and styles, are fairly durable and can be easily repaired and maintained. The life expectancy of asphalt shingles depends highly on the environment. Shingles in cooler climates last longer than those installed in warmer climates. Asphalt shingles are unable to expand and contract to accommodate dramatic temperature changes in such a short time. Cracks and splits begin when this condition occurs and will lead to premature roof failure and leaks. Proper attic ventilation is also critical to account for when installing an asphalt shingle roof as it can extend the life of a roof. Shingle manufacturers offer material warranties typically from twenty to forty years. Warranties for asphalt shingle roofs do not cover all acts of God or nature.
General Maintenance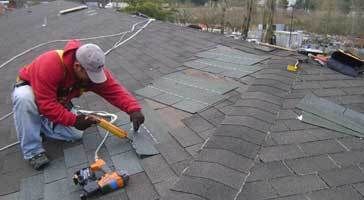 Maintenance is one of the most important things that can be done to keep things in good condition and in proper working order. Your roof is no exception. Most individuals don't think of their roof until it is leaking. However, by performing periodic maintenance you can extend the life of your roof for several years. Please contact us if you would like to know more about the importance of maintenance, or if you would like to have one of our roofing professionals evaluate your needs.
New Installation - Re-Roofing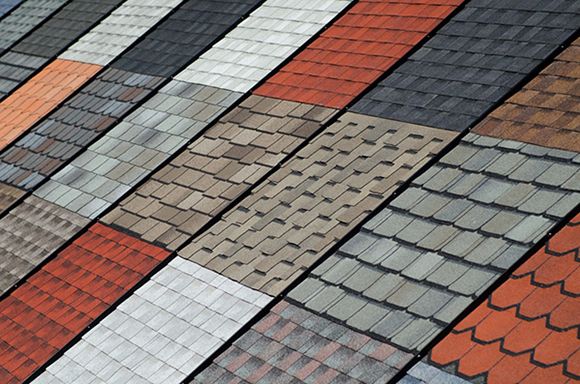 New Installation:

New construction occurs in many shapes and sizes. Whether it is a 100 square foot addition on your home or a 50,000 square foot addition to an existing building, Roofing Concepts Inc. can get the job done. Because of our access to multiple commercial roofing manufacturers we can install nearly any roof system. Contact our roofing professionals today for a free estimate.

Re-Roofing:

There is always a time when repairs no longer fix the problems and a new roof is needed. By removing the existing roof, you ensure that all wet or damaged insulation and roof deck will be replaced. If the damaged items are left in place, there is a strong possibility that the new roof will not perform as anticipated. Recover roof applications add additional weight to the structure and impact the long-term performance of the new roof system. No job is too big or too small for our experienced roofing professionals. If you are considering replacing a roof, contact us. We will evaluate your options and provide you with a free estimate.
Dry Rot Removal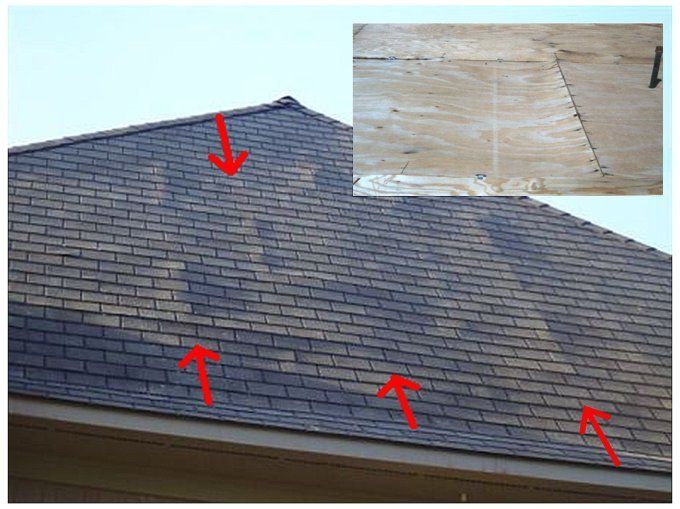 Dry Rot breaks down the house's wooden structure by dampening the wood with its own moisture, which is formed when it consumes the cellulose in the wood. As cellulose disappears the wood shrinks and breaks up into small cubes casuing the wood to become lighter and dangerously brittle, since it loses its stability. Even damage that looks negligible can reduce the stability of a structure by one-half.
Consulting Services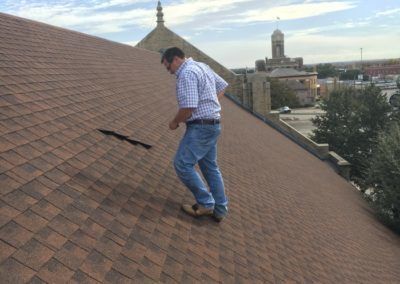 There are numerous roof systems available. Which one is right for you? With over 20 years of experience, our estimators can answer that question for you. We will provide a free estimate and recommend a roof system that we feel will work best for your situation as well as provide alternative options. We want you to be happy with the end product and we want something that meets your needs and fits in your budget.
Roof Inspections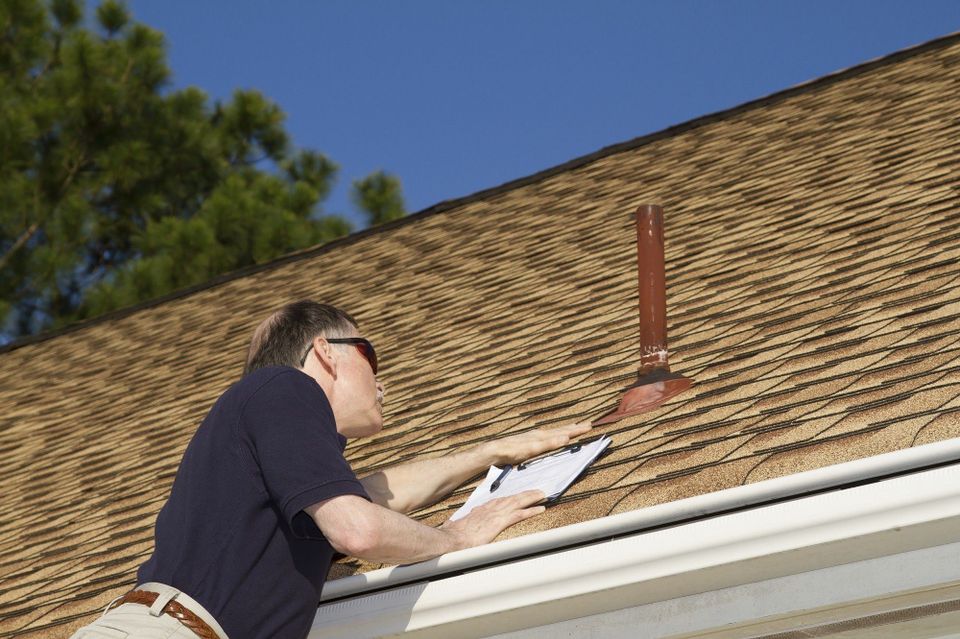 Roof inspections are sometimes needed or desired when consumers are looking to buy or sell a building or when an owner is considering the options. Should you continue repairing the roof or replace it? Sometimes it makes more sense to put the repair money into a new roof rather than continuing to make repairs year after year. Our qualified roofing professionals can inspect a roof for you and give you a professional opinion on what the future life expectancy is for your roof system.
Solar Tubes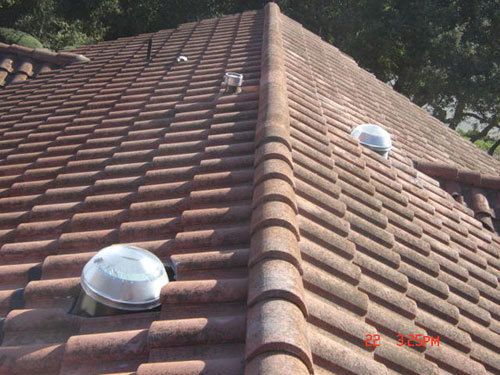 Transform difficult to light and oftern forgotten rooms into extraordinary spaces filled with pure natural daylight. Highly effective and simple to install, Sloar Tubes are ideal for bathrooms, hallways, closets, laundry rooms, home office, kitchens, dinning rooms & family rooms. Flashing Kits are avalilable for all roof types and pitches. They're fabricated as a single, seamless piece to ensure leak-proof performance.
Flat Roofs Using Title 24 EnergyCap Torch System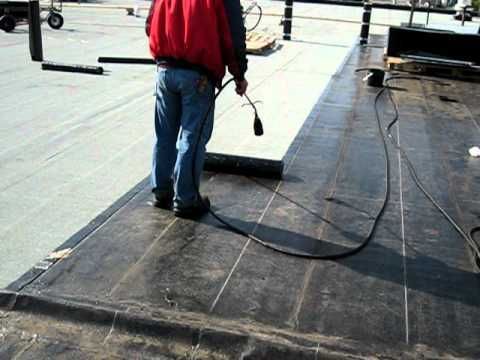 On January 1, 2010, the State of California implemented significant changes to the "Title 24 Building Energy Efficiency Standards". It is now mandatory in California that existing roofs comply with the requirements of these Standards when they are replaced, recovered or re coated. There are a few exceptions to this requirement (such as qualified Historic Buildings, etc.).
The current Energy Standards are extremely complicated and can be very frustrating. Roofing Concepts, Inc. can help to simplify this process. If you have questions or would simply like our help, give us a call or send us an e-mail
Current Title 24 Roof Requirements:
Title 24 Energy Standards must be complied with on nonresidential buildings, high-rise residential buildings and hotels/motels where more than 50 percent of the roof or more than 2,000 square feet of roof, whichever is less, is being replaced, recovered or recoated.
Title 24 Energy Standards must also be complied with on low-rise residential buildings when more than 50 percent of the roof or more than 1,000 square feet of roof, whichever is less, is being replaced. Buildings are considered "low-rise" if they are three (3) stories high or less.
The requirements only apply to roof areas over "conditioned space". Conditioned space means any portion of the building that is either heated or air conditioned.
There are different requirements for different types of buildings. The Energy Standards basically groups the building types into these categories:
    • Non-Residential Buildings
    • Low-Rise Residential Buildings (3 stories high or less)
    • High-Rise Residential Buildings (more than 3 stories high)
    • Hotel/Motel Buildings
There are also different requirements, based upon the geographical location of the building. The Energy Standards divide the State of California into 16 different Climate Zones.
One of the critical changes to Title 24 is that roof insulation is now required when existing roofs are removed down to the roof deck or to down to recover boards. This requirement applies to nonresidential buildings, high-rise residential buildings, hotels and motels. The amount of required insulation varies, depending upon building type and geographical location. There are some exceptions to this requirement.
To learn more about Title 24, visit 
The California Energy Commission
. Make sure you are reviewing the 2008 Version of Title 24 (which became effective on January 1, 2010).